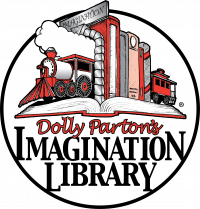 Sharing the love of reading...
Imagine the anticipation a child feels knowing he or she has a special gift waiting in the mailbox.  Now imagine that gift is a book... what a wonderful way to build excitement about reading!
United Way of the Lower Eastern Shore is happy to be replicating Dolly Parton's Imagination Library, www.imaginationlibrary.com, in Wicomico, Worcester, Somerset and Dorchester Counties.  With initial start up funding provided by the PNC Grow up Great Grant, we expanded the program into our regular community impact funding to serve as many children as possible in our four county area.
Imagination Library is designed to provide free, age-appropriate books monthly to all eligible children in specified counties.  Eligibility factors are age (birth to fifth birthday) and residency in a participating county.
The goals for the Imagination Library include:
Helping parents read to their children by giving them the material they need;

​Encouraging children to be excited about reading by receiving one book a month sent directly to them at their home;

Giving children a solid foundation toward a successful education by helping them develop a love for reading.
We are very pleased to have the opportunity to offer such a wonderful program to the children of the Eastern Shore of Maryland. This book program is TOTALLY FREE to participating children.  The child will receive a high quality, age-appropriate book each month until their fifth birthday upon registering for the program.  Children can sign up at any age as long as they are under five years old.  For more details, visit the FAQ page.